News
You plan for the birth but have you planned for the fourth trimester?
Sep 24, 2023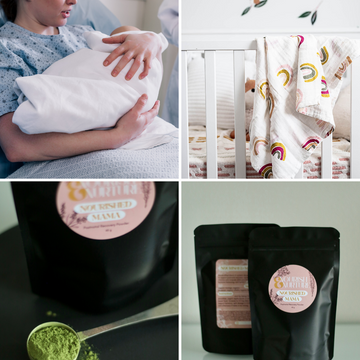 By: Jenna Kolesar, BscN, Postpartum Doula
Having a postpartum plan can help parents to feel more confident as they navigate life with a newborn. This can make a big impact on the long term health and well being of families
Here are 3 key areas to focus on when planning for your fourth trimester: 
Building your support system:
Having a strong sense of community can be a significant positive factor in your health. Family and friends can be a valuable support to lean on. Discuss with your spouse what you are both comfortable with when it comes to visitors when baby arrives. When communicating with visitors you may have to set some boundaries such as limiting visiting hours and choosing if you want them to hold the baby. Remember that this is not the time for hosting and entertaining. It is ok to ask for help if you need it.
There are many resources in the community to utilize. You can find some free resources like community or online groups. It is helpful to have a list of professional resources you may need, such as : doctor, midwife, doulas, lactation consultant, physiotherapist, psychologist, chiropractor, acupuncture or massage therapist. 
Slowing down and resting:
Resting during the first six weeks postpartum can be very beneficial to the long-term health of the mother and baby. If possible, she should try and spend the first 2 weeks resting and around the house. Being able to take this time for rest may take some planning ahead. To do this, spouses can have a discussion around their current responsibilities in different areas of life and talk about how long the mother would you like to take some time away from these responsibilities. Then you can start deciding who can fill in the gaps during this season of life.
Planning for your postpartum nourishment 
Although it can make a big impact on recovery, eating well can be one of the first things that is sacrificed when time, energy and resources are lacking after birth. Studies have shown that nutrition can play a role in reducing your risk 
for postpartum depression, as nutrient deficiencies can play a role in postnatal mood disorders. Meals and snacks postpartum should focus on a nutrient-dense foods full of complex carbs, fiber, healthy fats and protein, plus adequate hydration, to help fuel your recovery and milk supply if breastfeeding. My Flow Powder, featured in the Postpartum PreggoBox, is incredible for enhancing lactation, including milk production and flow.
If you take the time to prepare your freezer beforehand it can save time and energy after baby comes. Stock your pantry with cooking essentials and some healthy and easy to grab snacks. Fill your freezer with meals: soups and stews are great for recovery and freeze well. Featured in the Trimester 3 PreggoBox, these Chocolate Chip Energy Bites are quick to pre-make and store for an easy postpartum snack. 
Remember, a postpartum plan isn't a strict guideline. There is no right or wrong way to go about it.

The goal in postpartum planning is to help set you up to have the best postpartum possible.

As a postpartum doula I specialize in helping families during this transition. I offer a postpartum planning package and in home support packages after baby arrives. Having postpartum doula support
can help lead to greater breastfeeding success, increased self-confidence and reduced rates of postpartum depression. 
To reach out to Jenna, you can visit her website and instagram.