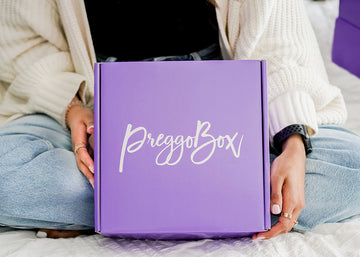 More than just a pregnancy giftbox.
We've built a community of vendors who care deeply about parenthood.
Discover discounts and bonuses exclusive to PreggoBox below.
COMMUNITY BENEFITS
Beyond the box
There's more to ordering a PreggoBox (or many) than immediately meets the eye. Look below to discover the bonus offers our awesome vendors have to offer.
Get these amazing bonuses after you buy:
SHERWOOD PARK
The Baby Spa
$20 OFF of your 'Float & Massage' class
This Little Shoppe
$10 OFF Nursery sign & decor
CALGARY, STRATHMORE,
STETTLER, VULCAN, &
DRUMHELLER
Jess & Lee Maternity
25% OFF Prenatal Crash Course:
8 hour course to prepare for child birth
40% OFF In-home Breastfeeding Support:
1 Hour breastfeeding support and
education by registered nurse and
certified breastfeeding specialist.
40% OFF OFF Infant Choking CPR Class:
2 hour class provided by heart and stroke
BLS instructor and registered nurse.
SPRUCE GROVE
Mama Bear Playclub
15% OFF - Register for a mommy & me class with a friend and both receive 15% off.
EDMONTON
Nest in Wellness
10% OFF first visit.
One village Chiropractic
Trusted partner
Nourish & Nurture Postpartum
10% OFF