FREE SHIPPING on all PreggoBoxes.
10% OFF when you subscribe!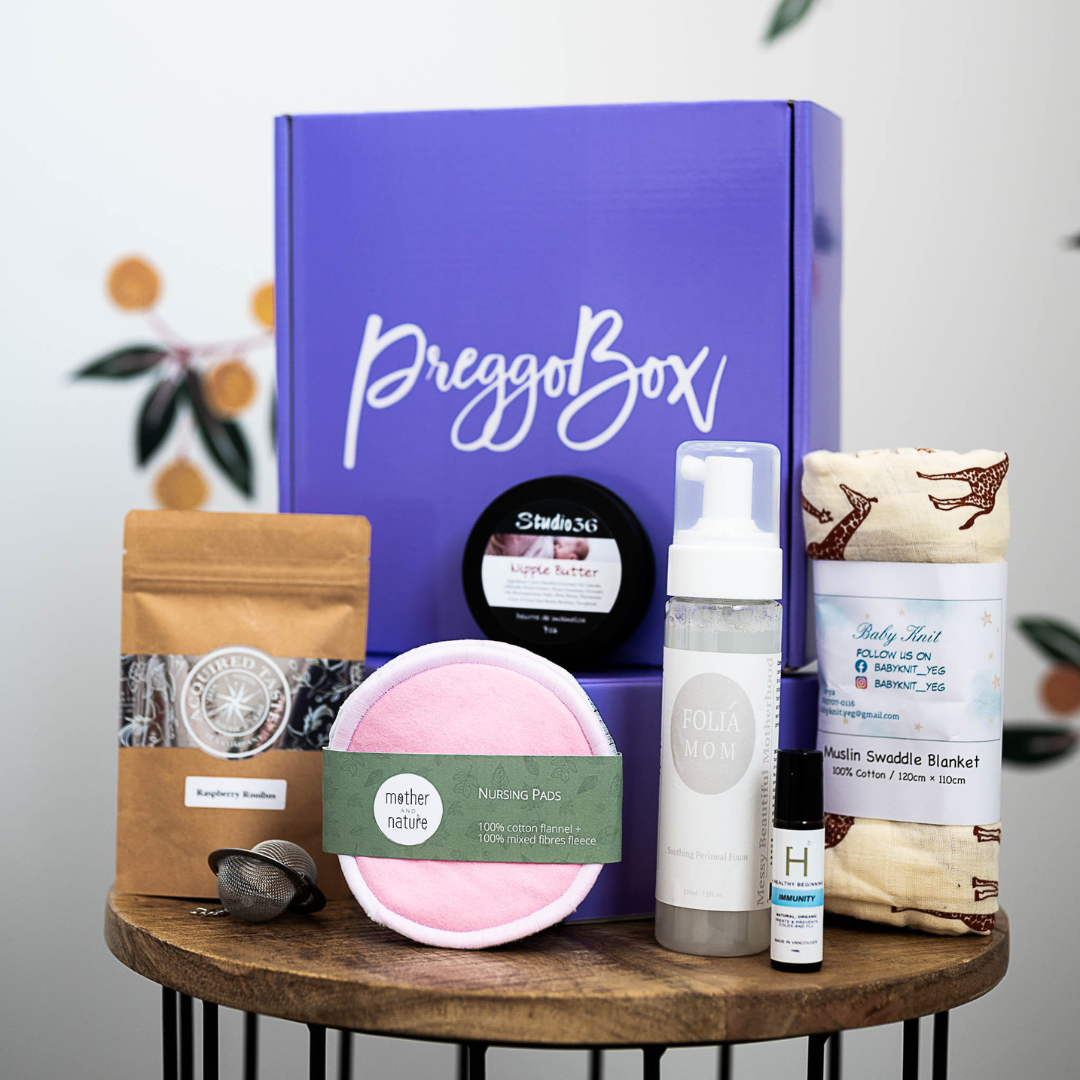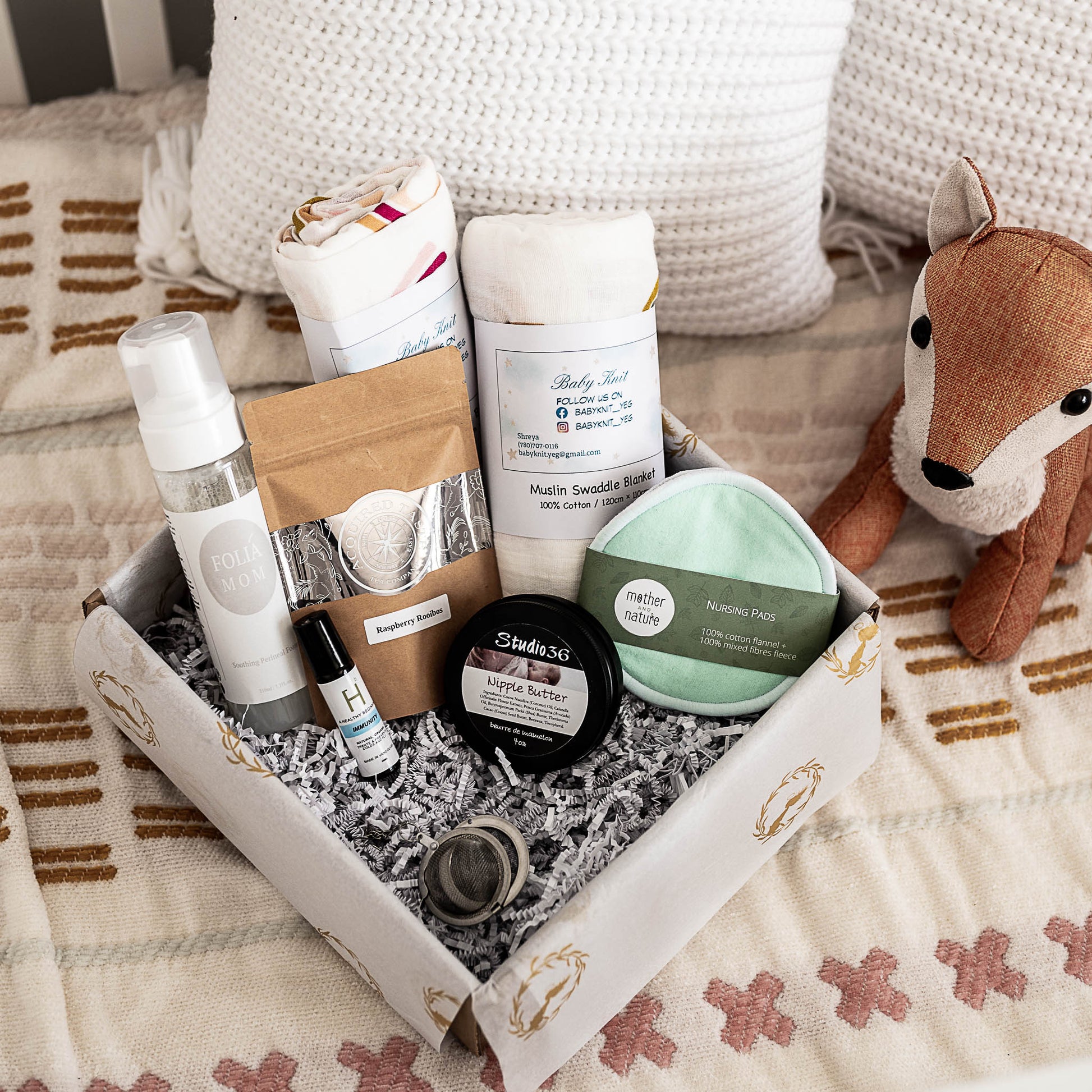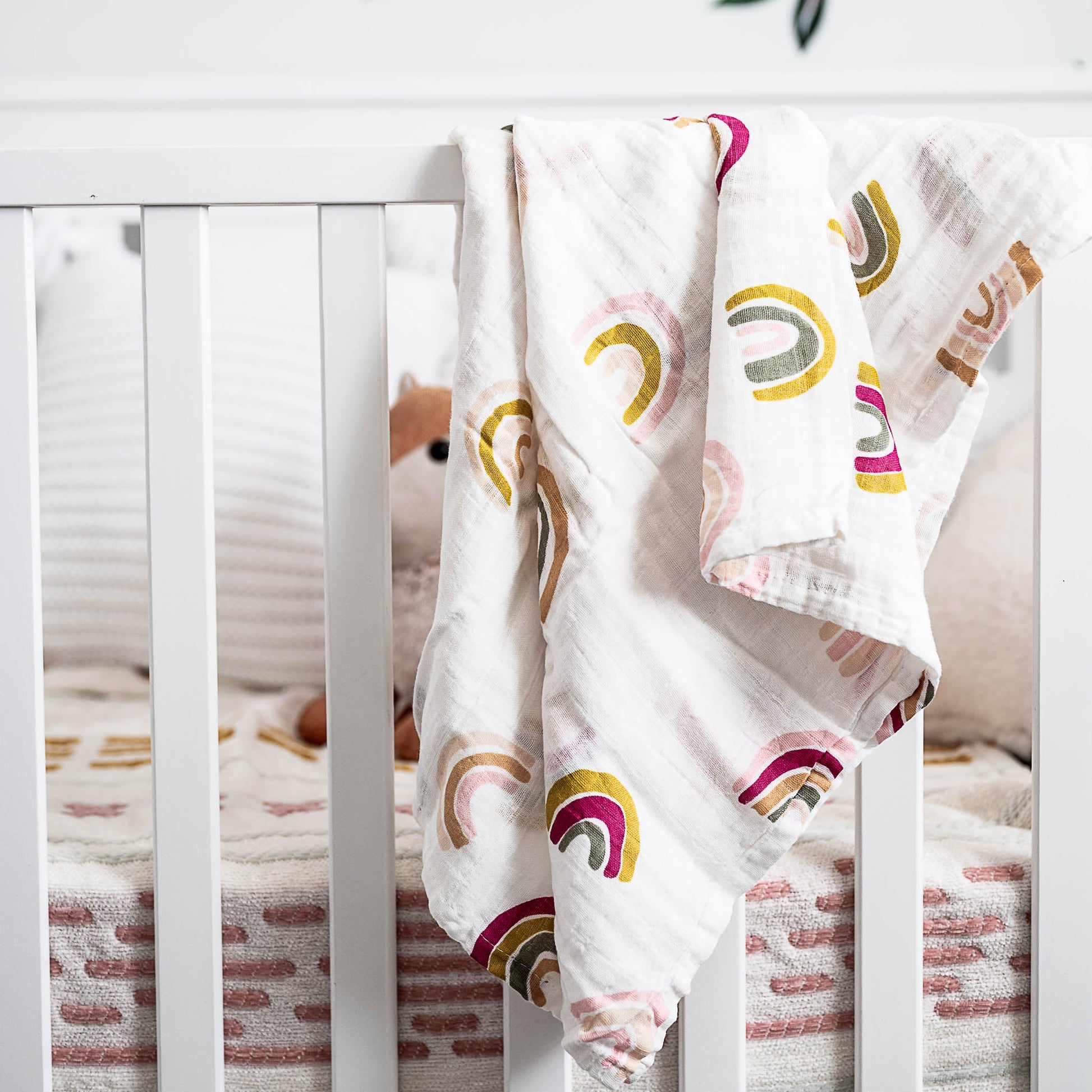 Sale price
$75.00 USD
Regular price
$75.00 USD
This PreggoBox is Curated to Provide the New Mama With:

Relief from dry and sore nipples

Protection from breastmilk leaks

An Energy boost for fatigue

An increase in breastmilk production

A foam to soothe the perineal area/scar healing from a c-section

Postpartum stress relief

Assistance contracting the uterus post birth
Scroll below for a detailed product description and product listing.
Hey mama, how are you and baby doing? We curated a Postpartum PreggoBox to take care of you while you take care of your little one(s). You're juggling many things right now, and this Postpartum Care Box contains natural essential items from local suppliers to pamper you and provide you with comfort and nourishment. We want you to feel well taken care of, safe, and confident in your skin.

Go ahead, explore the drop-downs below to unveil the goodies in this Postpartum survival kit. Feel safe, confident, and glowing with PreggoBox by your side. You totally deserve this, Mama! Congratulations and enjoy the journey!

Psst. Looking for the perfect baby shower gift? Look no further!

✔ 7 premium Canadian-made natural products in each box
✔ Tailored to your Postpartum
✔ Free shipping in Canada & the USA
✔ Delivered right to your doorstep
✔ Locally sourced products from Canadian small businesses
✔ Postpartum made easy!
✔ Valued at $130
1. Nipple Butter
Handcrafted with natural ingredients, 100% Scent-free. Gently apply to sore nipples as often as necessary. Made in BC.

2. Baby Swaddle
Muslin cloth made in YEG, this 100% cotton muslin swaddle blanket is comfortable, super soft, and multipurpose. It can be used as a swaddle, washcloth, car seat and stroller cover, and feeding cover (if needed). Since cotton is naturally hypoallergenic it's perfect for baby's skin. Wash in cold water on the delicate cycle to avoid shrinkage. Dry on a delicate setting.

3. Nursing Pads
Reusable Nursing Pads. Washing instructions: Machine wash, dry in dryer. Made in NB.

4. Soothing Perineal Foam
Perineal Foam stays on top of your pad so that it can squish into all the little crevices of your perineal. Made with the centuries old go-to oils for postpartum; this foam is heaven and the perfect way to soothe down under.

5. Raspberry Rooibos Tea
Blended with raspberry leaves, this tea may help contract the uterus back to it's original shape and stimulate breastmilk production.

6. Tea Strainer
Catch the loose, dried tea leaves with a strainer while brewing yourself a hot cup of tea.

7. Postnatal Recovery Powder – This is a handcrafted blend of nutrient-dense superfoods to support optimal health and recovery for new parents. It can also enhance lactation, including milk production and flow.

Ingredients:
Organic moringa, organic shatavari, organic alfalfa, organic fennel.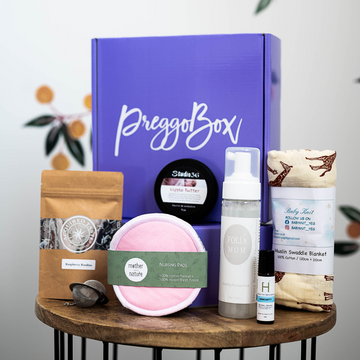 THOUGHTFULLY CURATED WITH
Only the good stuff
We choose our vendors slowly to ensure that what they care about is the same things that you care about.

We love working with small Canadian businesses & local makers because they often, have a story of family and growth just like you do.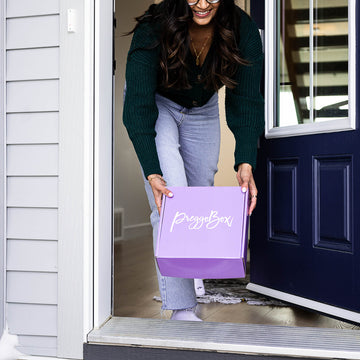 CURATED, BOXED & LOVINGLY
Shipped to your door.
There is no self-care more convenient for pregnant mamas than a delightful gift shipped right to your door anywhere in Canada & USA.

Subscribe to PreggoBox and we will take care of the rest.
You may also adore
Sale price
$12.00 USD
Regular price
Sale price
$12.00 USD
Regular price
Sale price
$19.00 USD
Regular price